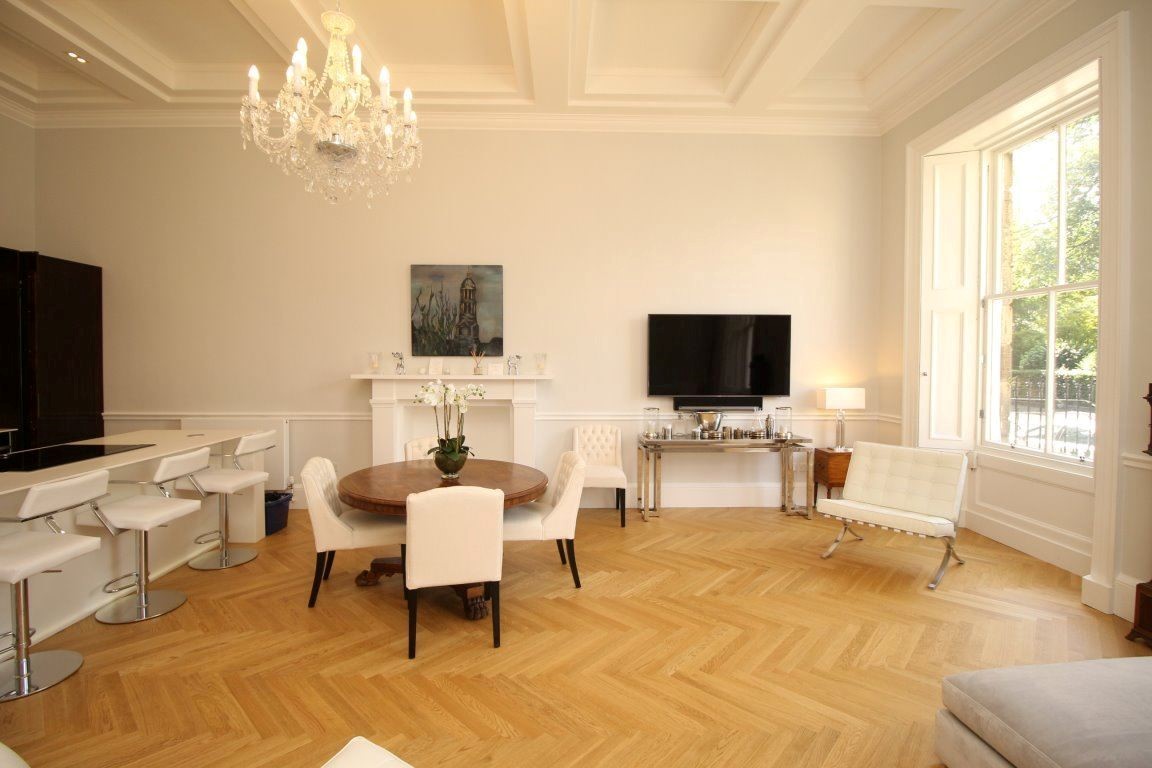 Open plan living spaces
With more time spent at home, the pandemic has encouraged homeowners to consider open plan spaces, with the kitchen becoming the designated space for families to gather and reconnect away from the working environment of the home.
As the heart of the home, an open plan kitchen offers a more flexible space central to the home, while creating the perfect opportunity to create flow between living areas. An open plan living space is a great option for families supervising children while working from home. For an internal development of a city centre flat in Moray Place, Edinburgh, utilising an open plan kitchen allowed for a kitchen island to be fitted with the space under the worktop perfect for ample storage.
As a result of the pandemic, it is essential for home living spaces to work twice as hard – with many areas of the home now required to serve multiple purposes. Our team has seen a number of renovation trends begin to emerge and we expect these to continue well in to the future.
If your home space is not working as well as it could be, get in touch with our friendly team to discuss your next home renovation project.